A feature documentary following four generations of women activists in the Deep South creating change from the ground up.
Freedom School is a feature documentary following the very personal and essential real-time evolution of four women from four generations in the Deep South who are working to pass down the lessons of the civil rights movement to the current generation so that social progress, which is ever unfinished, can continue. Anchored in an organization called the Southern Rural Black Women's Initiative (SRBWI). Freedom School is a story of leadership among a group of women who are shifting the consciousness of their communities and altering the very DNA of this country.
Freedom School invites you to bear witness to an intergenerational model at work by following four generations of women driven towards social change. When networks of empowerment are passed down from one generation to the next change is never ending.
View the two minute sizzle here.
The Women of Freedom School
Four Generations working towards social change
Madison is 16 years old and is from a rural town called Cairo, Georgia. She is the newest member of SRBWI and was recruited by Tiffany Carr. Madison was recognized for her propensity towards activism when alongside her mother she helped form an alliance combating domestic abuse. She shared her story with the Black Voters Matters Fund and soon after became involved with a number of voting rights initiatives surrounding Stacey Abrams campaign for governor. Join Madison on her journey to becoming a member of the largest coalition in the United States advocating and organizing for the human rights of southern Black women.
Tiffany is 24 years old and is SRBWI's youth coordinator and recruiter for it's Georgia division. She is also a mentor to other young women and teenagers. Her approach to mentoring young girls is as she says, "to be the person she wishes she had when she was their age".
Cassandra Welchlin is currently running for the local house of representatives in Jackson Mississippi. She is a co-organizer of The Black Women's Roundtable, an intergenerational civic engagement statewide networker of the National Coalition on Black Civic Participation (NCBCP) at the forefront of championing just and equitable public policy on behalf of Black women and girls. Alongside Carol Blackmon she is a member of both SRBWI and Black Voters Matters Fund.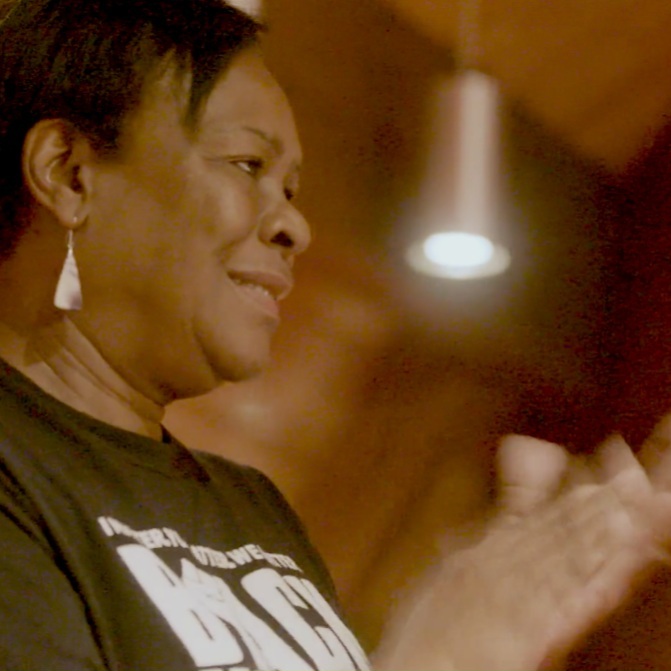 Carol currently serves as senior consultant and human rights coordinator for SRBWI where she trains community leaders and their commissions on the Universal Declaration of Human Rights. Recently, she led a delegation of 30 rural black women to the United States Human Rights Network Conference to provide testimony related to Extreme poverty in the United States to the United Nations Special Rapporteur for his 2018 report. She was Executive Director of the Mississippi Legislative Black Caucus Foundation for three years. Her engagement includes local organizing around implementation of welfare reform in Mississippi, and grassroots organizing to support public education funding.
About the Filmmakers
Kelsey and Rémy Bennett are documentary filmmakers and creative activists. Their first collaboration, a documentary short entitled Under Her Skin: Jane Rule Burdine premiered at the Tribeca Film Festival in 2018. It was also screened at Marfa Film Festival and Original Thinkers Festival. They most recently co-produced a short documentary with Tribeca Film Institute called Search to Survive, which followed the inspiring story of Tiffany Carr a youth mentor from the Deep South.
Contact: hi@thebennettsisters.com
UNDER HER SKIN
Please view the trailer for Under Her Skin, the short film directed by the Bennett sisters which is a character portrait of photographer and Mississippi native Jane Rule Burdine. The piece recently premiered at the Tribeca Film Festival and was the inspiration for We Stand Up
Click to view full screener of UNDER HER SKIN and please enter password: sugarditch.